Tele: 01892 804613
Mobile: 07483210635
Don't forget to make sure your cats vaccinations are up to date when making your booking.
The Cats Whiskers is the oldest boarding Cattery in Tunbridge Wells and was established in 1988 by Jackie and Neil Ashdown. We are located on the Kent and Sussex borders 1 Mile from the A21 at Kipping's Cross, we are just 10 mins drive from Tunbridge Wells, Tonbridge, Pembury, Paddock Wood.

We have recently been awarded a 5 Star rating from Tunbridge Wells Borough Council which means we meet all the criteria required to meet the higher standards for catteries. So, you can rest assured your cat will receive the best of care and attention from the team with over 60 years' experience between them caring for your cats plus 5 cats of their own..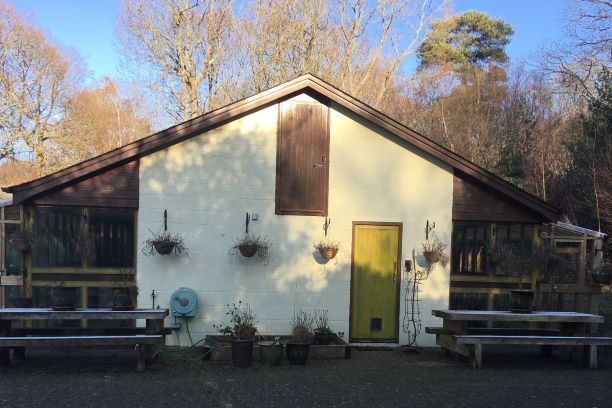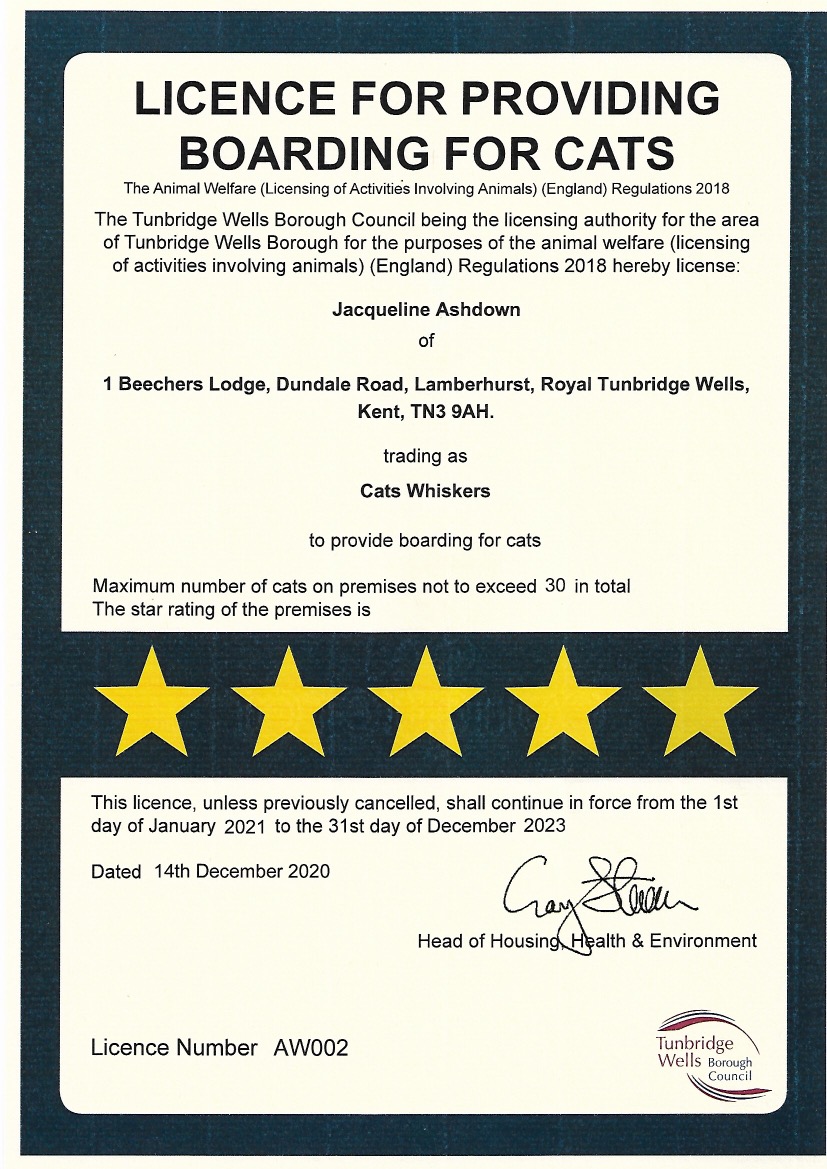 Daily Cat Facts
Cats should never eat raisins, grapes or alliums like onions, garlic, chives and leeks.
Thought for the day
Don't let the noise of others' opinions drown out your own inner voice.