The cat's whiskers are a family run and owned business managed by Jackie Ashdown and supported by her recently retired Husband Neil.

The business was established in 1988 and was designed back then based on the FAB standards. We decided to open the business as we struggled to find good catteries near us for our cat and realised there was a need for a good cattery in Tunbridge Wells.

The design planning and construction took around 14 months from start to completion. The building boasts a fully brick construction with slate roof with all-weather runs and under floor heating which you will not find in any other catteries in Kent and Sussex.

The building consists of 20 rooms each licenced to house two cats from the same family. each room has access to their own external run which fronts onto the security corridor for added safety and security.
We welcome new customers to visit us before making a booking, mornings are best for us please ring to make an appointment.
Jackie with bob the cattery cat who passed away in may 2020 after 25 years loyal service meeting and greeting customers new and old. Bob was a rescue cat that came to stay for a few days before a new home was found for him.
Bob decided he had found his new home and we were blessed to share his long life with us. He was a real character in the summer who would come in and out of our bedroom window via the kitchen roof. He would bring us all sorts of presents including rabbits he was definitely the boss in our house.
He was as fit as a fiddle right up to his last days but father time caught up with him and he took his final sleep. He is buried next to the cattery so his spirit lives on in perpetuity enjoy your sleep old mate.
J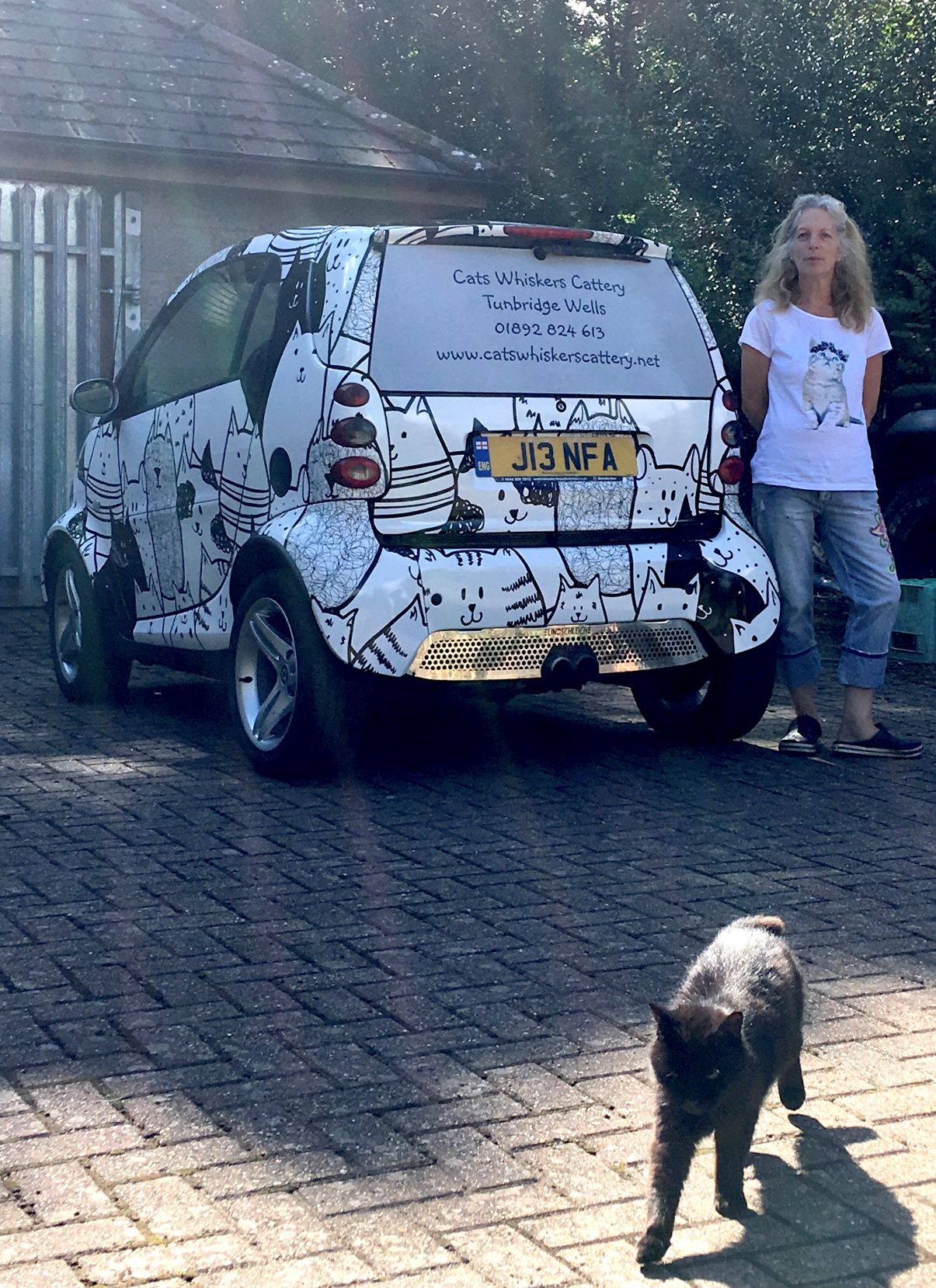 Trevor with his Rupert our 6 year old Spinone after a hard morning playing with the grand children. Trevor came to us at 6 weeks old as a rescue kitten with his brother Roger. They adopted Rupert when he came to live with us and they don't leave him alone Rupert has the patience of a saint.